The winery building is a captivating structure located north of Marsala.
Built with care and attention to detail, the winery reflects the family's tradition and passion for winemaking.
Every corner of this structure tells a story of dedication and love for viticulture, creating a unique and enchanting atmosphere for visitors.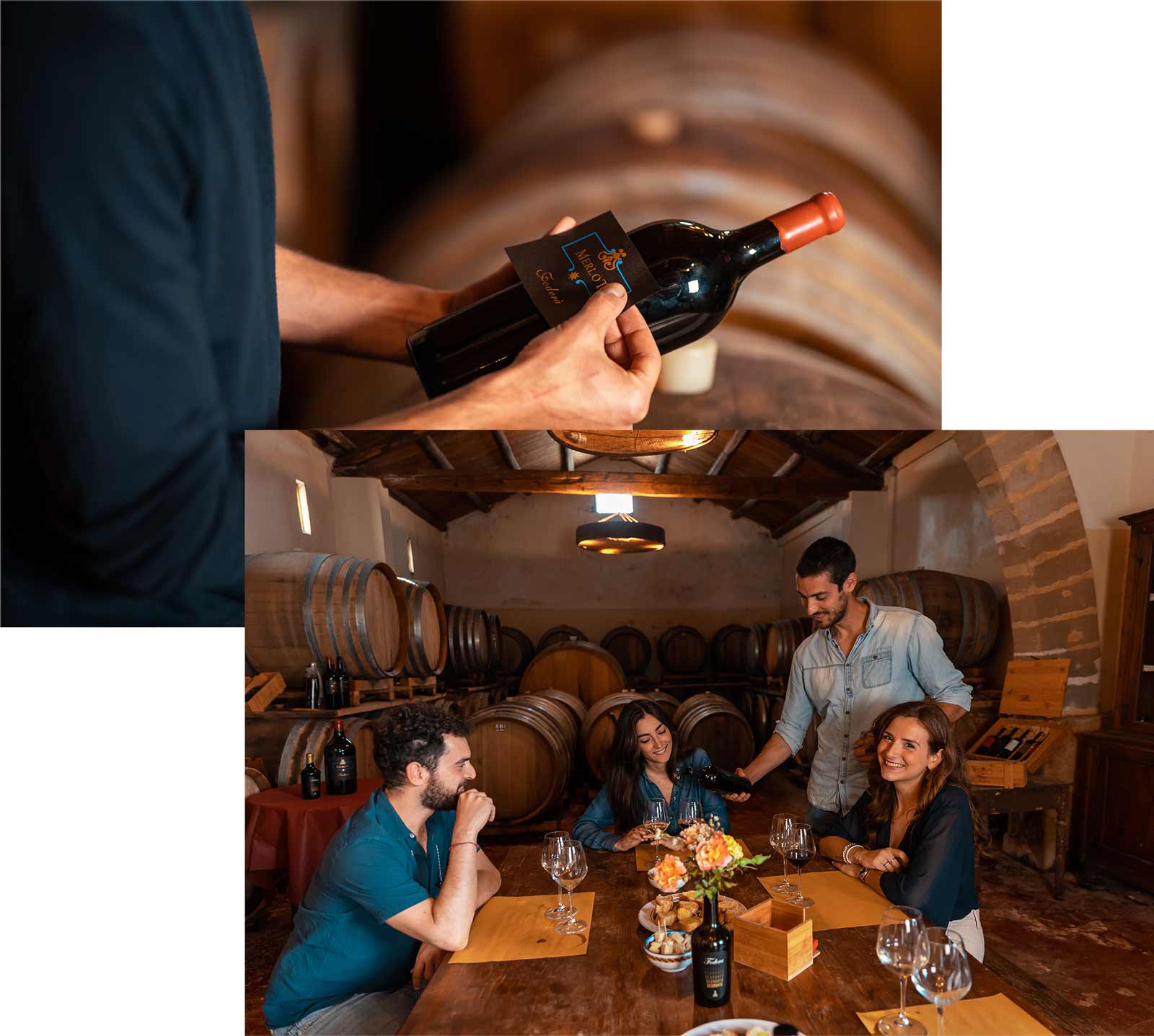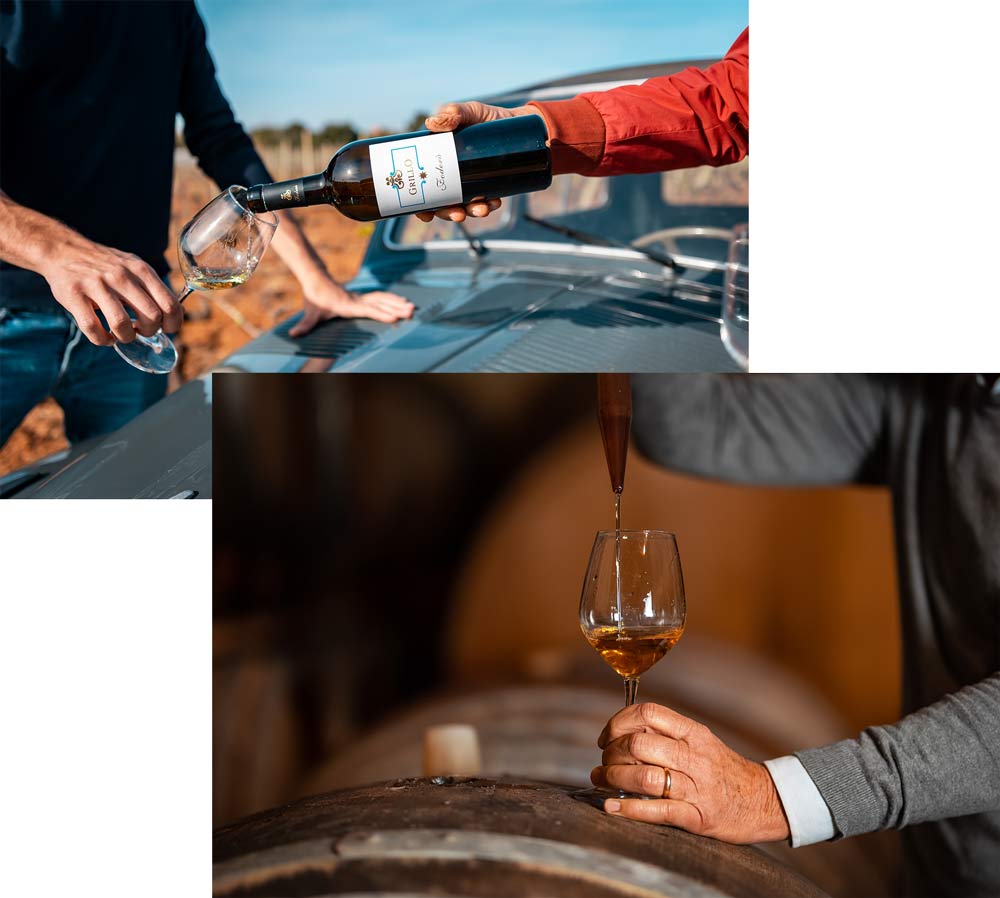 Oenological practices are essential and never invasive to avoid altering the naturalness and territorial expression of the obtained wines.
In our winery, the winemaking processes are carefully followed, from grape crushing to maturation in wooden barrels. We rely on time and patience, allowing our wines to develop unique character and complexity.
Bottling takes place in the cellar.
The health of the harvested grapes and the adopted winemaking systems allow us to use very low amounts of sulfites. The bottled wines contain approximately 70-80 mg/l of total sulfur dioxide.
SUBSCRIBE TO THE NEWSLETTER
Do you want to receive information about offers tailored for you?
Do you work in the Horeca sector?
"Contact us to request information about our products. Monday to Saturday from 09:00 to 21:00.