The Classic Line consists of the white Grillo and the reds Syrah and Merlot, vinified in purity. Aging in Oak Tonneaux for over 2 years contributes to their structure, complexity, and longevity.

Its harmonious bouquet will captivate you with the perfect balance between varietal and tertiary notes of vanilla and toasting. With the first sip, a warm embrace and a persistence that will linger in your heart.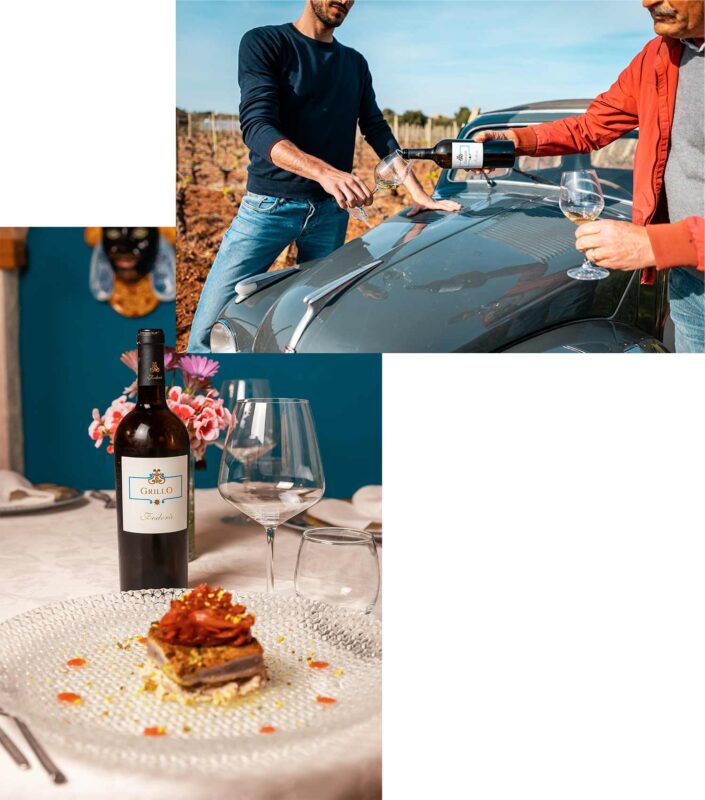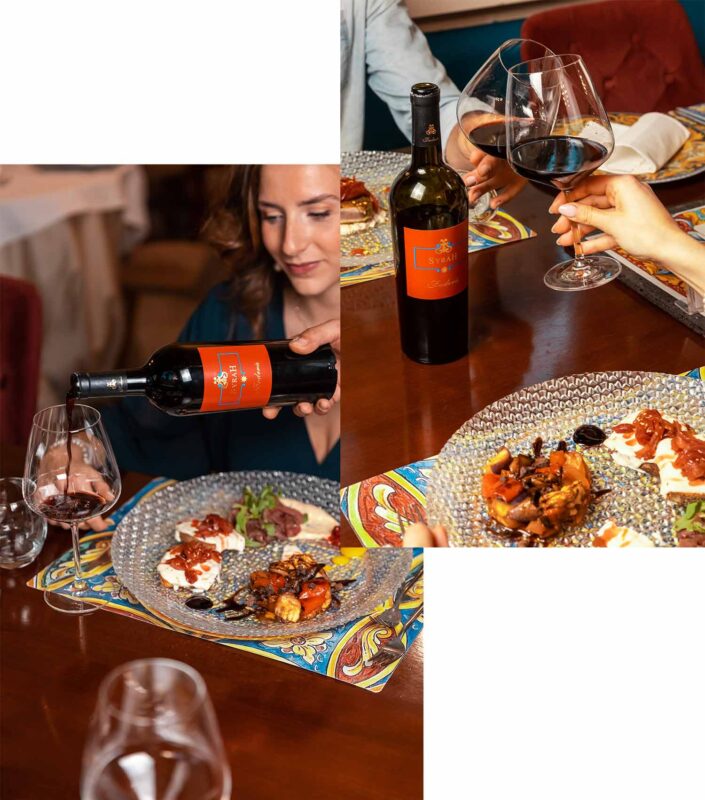 Discover the magic of Syrah wine: an explosion of complex aromas, a hymn of spices, black fruits, and delicate floral notes. An unforgettable sensory experience that will take you on an exciting journey through our vineyards.

Immersive oenological experience: intense garnet Merlot wine. Aromas of red fruit, sweet cocoa, tobacco, and licorice. Power, smoothness, and velvety tannins. Perfect with aged cheeses, red meats, and stews. Discover pleasure in every sip!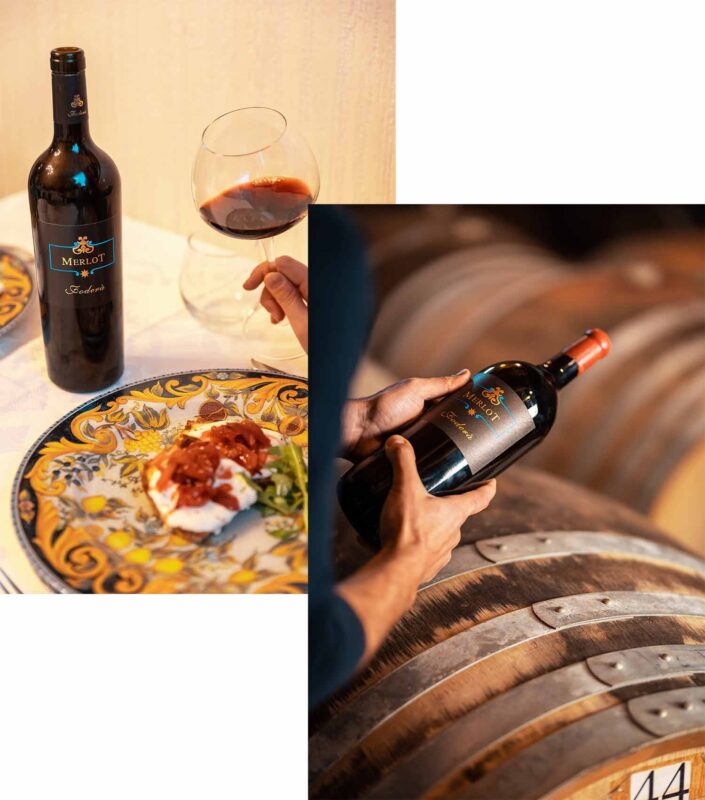 WINES
Territory and Passion:
the unique flavor of exceptional wines.
SHOP
The Most
Sought-After Products

SUBSCRIBE TO THE NEWSLETTER
Do you want to receive information about offers tailored for you?
Do you work in the Horeca sector?
"Contact us to request information about our products. Monday to Saturday from 09:00 to 21:00.