Tardivo Bianco and Tardivo Rosso are sweet wines obtained respectively from Grillo and Merlot grapes using the sun-drying appassimento technique on overripe grapes. The subsequent aging in barrels will enhance their characteristics, making them ideal as dessert or meditation wines.

An explosion of indulgence: Tardivo Bianco wine, with its golden yellow color and amber reflections. Enveloping sweetness without cloying. A fascinating interplay of honey, dried fruit, and aromatic herbs. Discover the ecstasy of Tardivo Bianco!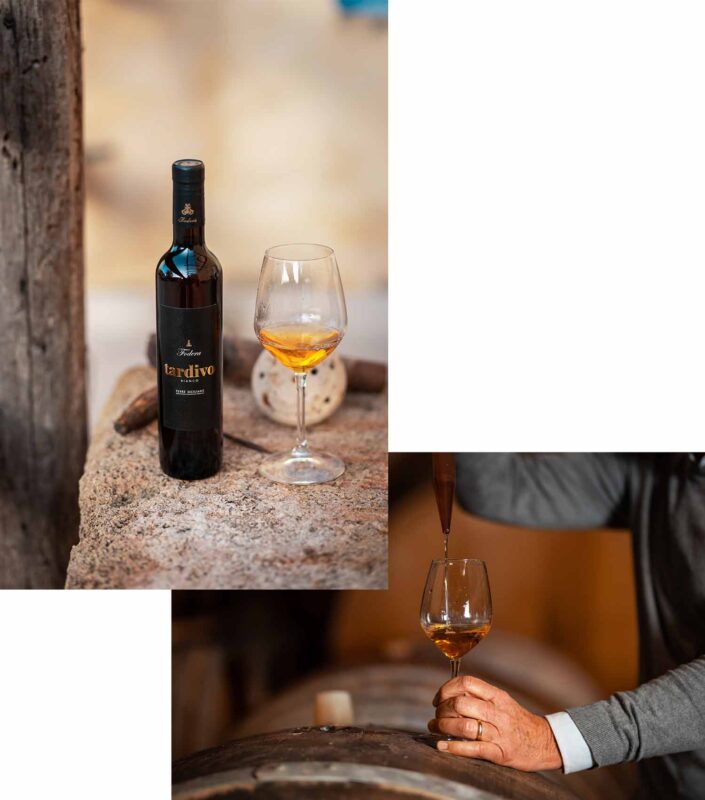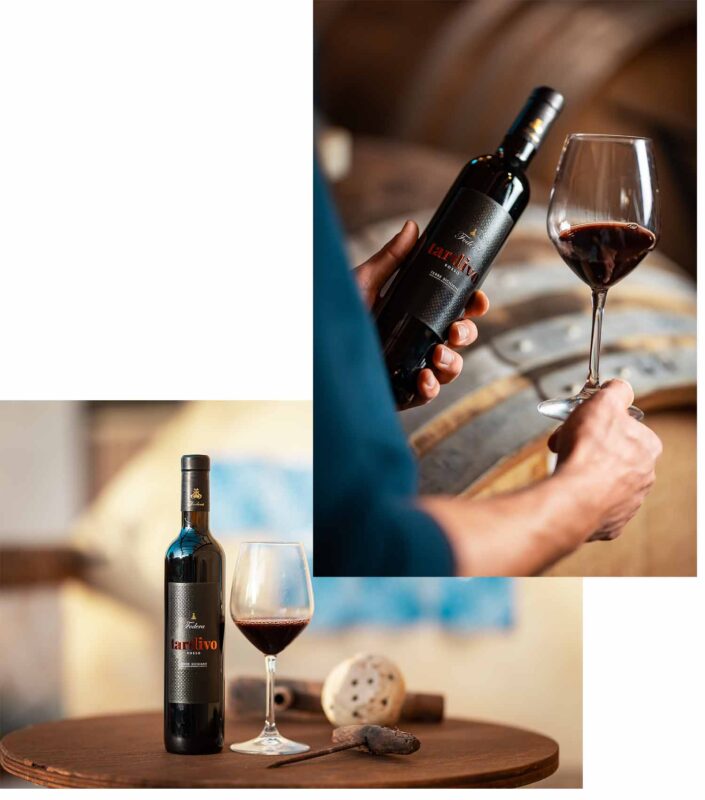 An winning experience: Tardivo Rosso wine, with its intense garnet color. Irresistible aromas of red fruit, sweet cocoa, tobacco, and licorice. Velvety and creamy tannins enhance every sip. Discover the pleasure of Tardivo Rosso!
WINES
Territory and Passion:
the unique flavor of exceptional wines.
SHOP
The Most
Sought-After Products

SUBSCRIBE TO THE NEWSLETTER
Do you want to receive information about offers tailored for you?
Do you work in the Horeca sector?
"Contact us to request information about our products. Monday to Saturday from 09:00 to 21:00.