EVA and EVA Rosè are zero-dosage sparkling wines obtained respectively from Grillo and Syrah grapes using the Ancestral Method: their fermentation begins in the vat and completes naturally in the bottle. They present pronounced fruity and floral notes and are also cloudy due to the presence of yeast.

Discover EVA Bianco, the wine with a cloudy straw yellow color. Its intense fruity and floral aromas will captivate you instantly.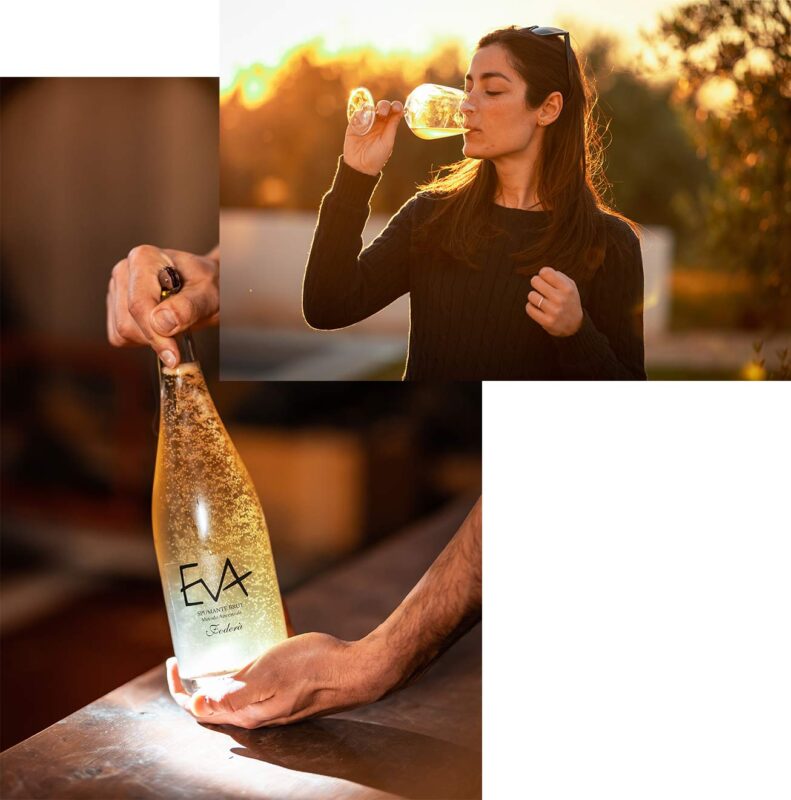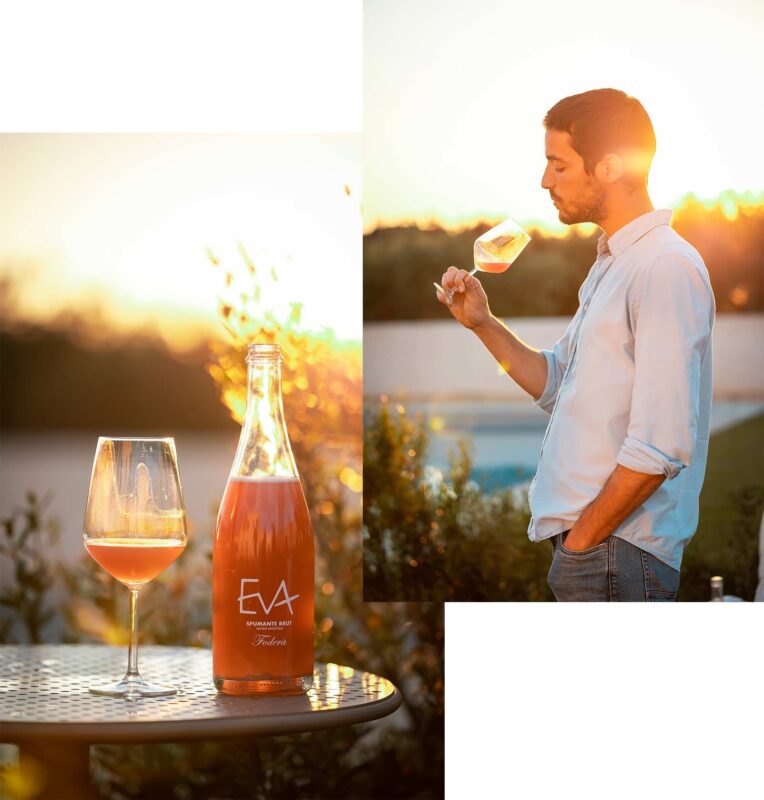 Discover EVA Rosè, the wine with a cloudy raspberry pink color. Floral aromas will envelop you, while yeast notes and salinity will conquer your palate.
WINES
Territory and Passion:
the unique flavor of exceptional wines.
SHOP
The Most
Sought-After Products

SUBSCRIBE TO THE NEWSLETTER
Do you want to receive information about offers tailored for you?
Do you work in the Horeca sector?
"Contact us to request information about our products. Monday to Saturday from 09:00 to 21:00.